Using your smartphone's digital wallet you may securely add your First Imperial Credit Union debit or credit card to conveniently checkout at participating merchants in-store or online.
Paying with a digital wallet is safe as transactions are validated by a token that is unique to each device and card. This token is used to authorize purchases so your card number and PIN are never transferred or stored with the merchant, meaning they are less likely to be compromised.
Additionally, there is an extra layer of security when paying with your digital wallet as you will need to use your fingerprint Touch ID, Face Recognition or phone pin to authorize transactions.
Digital Wallet options available for FICU members: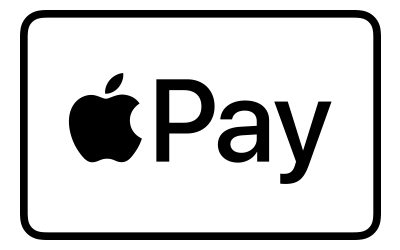 Read through our FAQs below for more information.
Digital Wallet includes Apple Pay, Samsung Pay, and Google Pay and allows you to pay for purchases with your smartphone, smart watch, or tablet by holding your device near a contactless reader or at certain online retailers.
There is no fee for the service however, message and data rates may apply depending on your cellular data plan.
If your FICU debit card or credit card is lost or stolen, call 760-352-1540, option 0. If it is after business hours, call 888-241-2440. You should also remove the lost or stolen card from your digital wallet and add your replacement card once you receive it.
Every transaction is authenticated by your fingerprint, PIN or facial recognition. If your phone is lost or stolen, you can remotely lock or erase your Samsung Pay account with Find My Mobile*, lock or erase your Apple Pay with Find My iPhone*, and for Google Pay you can find, lock, or erase it using Find My Device*.

Note: *It is necessary to activate Find My Mobile/Device/iPhone for this feature in advance.
Yes, adding your debit/credit cards to a Digital Wallet is your choice and you may add and remove your cards as needed. You may also call the FICU Contact Center at 760-352-1540, option 0 or chat with us via Online Banking with help on removing your card from any device or Digital Wallet.
Yes. When you add your debit/credit card to a digital wallet, your actual card number is not stored on your device or given to the merchant. A unique digital token is created specifically for each device you have. For example, your phone token will be different than the token for your smart watch.
You may add any of your all First Imperial debit and credit cards to your Digital Wallet. All the Digital Wallets allow for multiple cards.
For compatibility to your smartphone or smart device, see below:
Apple Pay: iPhone models with Face ID; iPhone models with Touch ID, except for iPhone 5s; Apple Watch Series 1 and 2 and later; iPads with Touch ID or Face ID.
Samsung Pay: Galaxy S6 and later phone models.
Google Pay: Android Lollipop 5.0 or later; iOs 11 or later.
Place your smart device near the contactless reader/terminal
Place your finger on the Touch ID, use facial recognition, or enter your passcode to get your digital card ready for use.
Keep your device by the reader until it vibrates and beeps, indicating your payment was accepted.
Note: Some terminals may still ask for your PIN number. This varies by merchant.
Participating stores will have the Apple Pay, Samsung Pay, or Google Pay symbol at checkout, store entrance, or drive-thru window.
Most participating stores will have the Apple Pay, Samsung Pay, or Google Pay symbol at checkout, store entrance, or drive-thru window. You may also click on the below for your Digital Wallet for a list of major retailers.